Better first impressions create lasting connections
B2B gifting and direct mail platform for recipient-first experiences, higher-converting outreach, and deeper customer relationships.
Marketing, Sales and C/S Teams at leading companies use the Alyce Corporate Gifting Platform.


Win + retain more customers 
by leaning in and delivering value.
One-size-spam never fits … well, anyone.
growth in sales pipeline after switching to Alyce.
ROI from using Alyce for corporate gifting.

faster sales cycles with personal outreach.
hours saved per gifting campaign.
Don't take our word for it. See what our clients are saying.
"Ever since we implemented Alyce, the numbers in pipeline have been aggressively increasing."
Nabiha Balala
Senior Manager, Enterprise Marketing @ Salesloft
"The feedback we're getting is that…Alyce is the best invention in the history of Sales."
Kelly Sutter
Global Head of Field Marketing @ ASG Technologies
"You've really got to take personalization to the next level. Adding a personalized incentive with Alyce as Step One goes a really long way."

Your customers and prospects are flooded with requests, but do they want what you're sending? Improve your engagement and responses by focusing on 4 things:
1. Be relevant
Invest with intent. There's enough generic and boring to go around.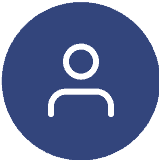 2. Resonate 
Personalize for the person on the other end, not the target.
3. Add value 
Motivate them to take action, not auto-delete.
4. Stand out
Make it look like you went all out.
Get up to 33% more meetings
and responses with gifting-led outreach.
The Alyce Corporate Gifting Platform is designed to boost engagement, helping you win and retain more customers.
Intelligent, AI-driven gift options for personalized 1:1 outreach
Customizable assets to personalize 
gift invitations and landing pages
Power-of-Choice™ to boost conversions by letting recipients exchange from thousands of options
Required actions to book more meetings, 
gather customer insights, get requests done
Use Alyce to reach customers in ways they want to engage – across your entire customer lifecycle.
Strategic gifting builds results at every stage.
Alyce is more than a gifting platform, we're your RevGen platform
Send, measure and share the impact your gifting is making across your customer lifecycle.
Alyce is built for your entire revenue team
Alyce for Demand Gen, Field & Event Marketers
Alyce for Business Development Managers & Sales teams
Alyce for Customer Marketers, CSMs & AMs